Dr Paweł Dybciak
Dr Paweł Dybciak is a certified practitioner in the field of aesthetic medicine. A graduate of the Medical Faculty of the Medical University of Lublin as well as of the first Polish, three-year Postgraduate School of Aesthetic Medicine in Warsaw. He also holds an MBA degree in the field of health care obtained at the Łazarski University in Warsaw.

Dr Dybciak holds the title of an aesthetic medicine doctor granted and honoured by the Polish Medical Society and the International Association of Aesthetic Medicine (UIME) in Paris. He is a member of the Polish Society of Aesthetic Medicine and Anti-Aging.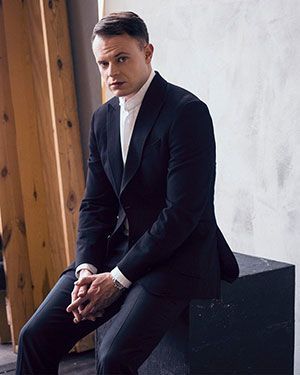 ·
Dr Dybciak constantly improves his qualifications by taking part in various aesthetic medicine courses and trainings run by renowned practitioners in this field in different anti-aging centers at home and abroad. He specializes in anti-aging prophylaxis and advanced skin rejuvenation techniques using botulinum toxin and hyaluronic acid. Dr Dybciak regularly performs treatments using platelet-rich plasma, polylactic acid, calcium hydroxyapatite, injection lipolysis and lifting threads.
His patients value his ability to create an atmosphere of safety and trust during treatments, as well as a unique aesthetic sense and eye for proportion - key characteristic in the profession so closely related to the image improvement and extraction of its potential.
The choice of aesthetic medicine was not accidentalal for Dr Paweł Dybciak. This field of practice combines two of his greatest passions - medicine and art, creating a kind of bridge thanks to which his performance at work is also a fulfillment of personal interests.
·
·