SEFFILLER
Up to now, treatments to fill facial defects with the use of fat obtained from the patient's body have guaranteed a substantial recovery of the lost volume, yet they have not catered for an in-depth regeneration. However, both of these effects can be now offered by Seffiller - an innovative treatment during which mesenchymal stem cells extracted from the adipose tissue are actually used. The procedure is as follows: first, the doctor anesthetizes the patient locally and, with the help of a micro-cannula, collects fat along with stem cells from the abdominal or buttocks area of the patient. Then, thanks to a special device, the fat - without the need for any processing - can be applied immediately to the preferred area, for example around patient's cheekbones or eyes. The treatment is low-invasive, safe and reasonably fast (it takes about 30 minutes).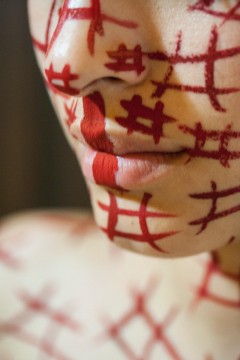 .
Who should decide to try the procedure?
The main determinant to qualify patients for the Seffiller treatment is age and visible loss of volume on the cheeks, the zygomatic area or the presence of wrinkles. This is a procedure dedicated primarily to those mature patients who have already reached the age of 40.
.
What are the effects of the treatment?
Seffiller guarantees the restoration of natural volume and the effect of smoothing the wrinkles. The full effects start to be visible after about 3 months after the surgery and they can last for up to a year. After this time, the treatment can be repeated.
Seffiller guarantees the restoration of natural volume and it also smooths the wrinkles.
.
What are the contraindications to the procedure?
Contraindications for the procedure include local infections and inflammations of the skin, cancer diseases, pregnancy and lactation as well as taking certain antibiotics.
.
What to do following the procedure?
The injection sites cannot be touched and massaged for several hours after the treatment. On the day of the treatment, alcohol should also be avoided, and no irritating cosmetic preparations should be applied to the treated area. For a few days after the procedure, the patient in question should also give up any form of skin heating, for example during tanning sessions or in the sauna.
prices
* Regarding only Pro Skin Clinic in Lublin
SEFFILLER
| | |
| --- | --- |
| one body area | 3500 pln |
| two areas | 4000 pln |
| three areas | 4500 pln |