VOLUME LIFTING
Volume lifting with hyaluronic acid allows to simultaneously sculpt the face, correct its oval, regain its lost volume and revitalize the skin without the need for a scalpel. During the treatment, preparations containing a special type of hyaluronic acid based on the technology of a three-dimensional matrix and a system to improve the efficiency of cross-linking are used. Thanks to this, the injected preparation, which is a natural filler, is characterized by high density and plasticity, which allows for a free modelling of various areas of the face, depending on the needs. Hyaluronic acid based on the three-dimensional matrix technology also guarantees that the resulting soft implant with homogeneous consistency will not be distinguishable from the natural tissue of the patient who has decided on the procedure.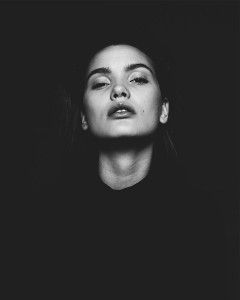 .
Who should decide for the procedure?
When we reach the age of 25, the amount of hyaluronic acid in our skin begins to decrease, so that the skin begins to become dry, saggy and marked by wrinkles. The treatment of facial volume lifting with hyaluronic acid allows to supplement hyaluronic acid in those areas of the face that most need it. The indication for this procedure may be the desire to highlight cheekbones, fill the cavities around the temples, get rid of the under-eye pouches and reduce wrinkles.
.
What effects does the treatment bring?
Volume lifting gives the face a distinctive, youthful shape. It stretches the skin, makes it firmer and smoother, while regaining natural volume in those areas where reduction of fat tissue has occurred. The effects are immediate and last very long - from as many as 18 to 24 months. After this time, the procedure can be repeated.
Volume lifting gives the face a distinctive, youthful shape. It stretches the skin, makes it firmer and smoother
.
What are the contraindications?
Among the contraindications for the treatment one should mention the hypersensitivity to hyaluronic acid, active inflammation of the skin, herpes and acne, autoimmune diseases, a tendency to hypertrophic scars as well as pregnancy or breastfeeding.
.
How to behave after the procedure?
The injection spots should not be touched and massaged for a few hours after the treatment, and excessive facial expressions should also be avoided. For the next three days, it is also not allowed to use sauna, solarium and sunbathing.
prices
* Regarding only Pro Skin Clinic in Lublin
Fillers based on hyaluronic acid
| | |
| --- | --- |
| wrinkles filling | from 800 PLN |
areas:
nasolabial wrinkles
puppet wrinkles
wrinkles around the mouth
crosswise and lengthwise forehead wrinkles
| | |
| --- | --- |
| Lip modelling and enhancement | 900 PLN – 1400 PLN |
| filling and modeling the cheeks | from 1000 PLN (1000 PLN – 1ml / 1600 PLN – 2ml) |
| jaw modelling | from 800 PLN |
| filling and restoring the temples | from 1000 PLN |
| hyaluronic threads | from 800 PLN |
| filling the shadows under eyes | from 1000 PLN |
| filling up the volume of hands | from 1000 PLN |
| whole face lift | 3500 PLN |