HYDROBALANCE
Hydrobalance treatment helps to revitalize the skin thoroughly. It uses naturally occurring hyaluronic acid, which begins to decrease in volume with age. The injected preparation stimulates fibroblasts to produce new collagen, thanks to which wrinkles and furrows are reduced, while the skin is moisturized, nourished and toned. Hydrobalance can be used to take care not only of the face skin, but also of the body skin - especially those parts that are easily dried, for example hands. Hydrobalance is an innovative method reminiscent of classical mesotherapy, but it uses stabilized hyaluronic acid and a soft cannula with a blunt finish. As a result, any risk of adverse reactions is minimal, while effects of the treatment are very natural. A huge plus of the hydrobalance treatment is that the injected preparation acts as a water buffer, which absorbs water when the skin is sufficiently moisturized and gives it back when the skin needs it most - for example during the frosty season or heat.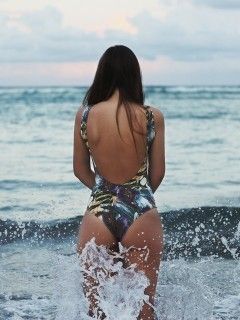 .
Who should decide for the procedure?
The treatment will be perfect for mature patients who would like to reduce wrinkles and nourish the skin around eyes or lips, on the neckline, neck or hands. Regardless of the patient's age, hydrobalance will also prove to be an ideal way to moisturize and revitalize the skin that has been or will be exposed to adverse weather conditions. Therefore, it will work perfectly after the summer period or during winter frosts.
.
What effects does the treatment bring?
Hydrobalance restores skin's proper hydration and youthful appearance. To achieve optimal and long-lasting effects, it is best to perform a series of treatments - for example, 3 treatments at the intervals of 2 to 4 weeks. Such a cycle is worth repeating more or less every six months.
Hydrobalance restores skin's proper hydration and youthful appearance
.
What are the contraindications?
Contraindications include hypersensitivity to hyaluronic acid, cancer, active skin inflammations, herpes and acne, autoimmune diseases, hypertrophic scarring as well as pregnancy and breastfeeding.
.
How to behave after the procedure?
After the treatment, it is worth lubricating the skin twice a day with the soothing cream indicated by the doctor while gently massaging the skin. However, one should not use sauna, solarium and sunbathing.
prices
* Regarding only Pro Skin Clinic in Lublin