INJECTION LIPOLYSIS
Injection lipolysis is a quick and safe way to get rid of resistant fat, which does not want to disappear after diet and exercise. The treatment consists of injecting into the adipose tissue preparations containing Aqualyx, Dermaheal LL and Celluform +. These substances make fat cells break down only to be fused into the bloodstream, from where they are transported to the liver and excreted from the body. Metabolism of fat cells is increased, microcirculation is improved, while skin is regenerated and nourished. With the help of injection lipolysis, one can eliminate excess body fat on the body or face. The treatment is not particularly painful, it usually causes only slight burning and itching.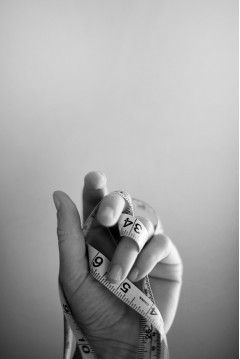 .
Who should decide for the procedure?
The treatment will be a response to the needs of patients struggling with excess body fat on the abdomen, buttocks, thighs, hips, arms or knees. It will help fight lipomas. It also works great on the face - for example, to get rid of the double chin.
.
What effects does the treatment bring?
Injection lipolysis allows to model the figure and get rid of resistant fat tissue from places where it is in arrears, helping to lose even 4 to 5 centimetres in the circumference. The best results will be available after a whole series of treatments - ideally from two to five. The diet and lifestyle of the patient both have a significant impact on the long-term effects.
Injection lipolysis allows to model the figure and get rid of resistant fat tissue
.
What are the contraindications?
Contraindications include diabetes, acute kidney and liver diseases, blood coagulation disorders and intake of drugs reducing blood clotting, thyroid diseases, acute infections, autoimmune diseases, severe obesity as well as pregnancy and breastfeeding.
.
How to behave after the procedure?
After the treatment, patients can immediately return to their daily activities.
prices
* Regarding only Pro Skin Clinic in Lublin