NEEDLE MESOTHERAPY
Various scars and stretch marks can significantly reduce self-esteem. Fortunately, they can be minimized with the help of needle mesotherapy. During the procedure, the skin is punctured with microscopic needles and highly concentrated active substances tailored to the needs of a given patient are introduced into its depth, including hyaluronic acid, peptides, minerals, amino acids or platelet-rich plasma. Needle mesotherapy is also a great way to rejuvenate the skin and cope with falling hair. It has many uses, thanks to which it enjoys enormous popularity. Injections are made with a very thin needle, thanks to which the procedure is not particularly painful and, in most cases, it does not require anaesthesia - only minor traces of punctures that disappear within a few to several hours are visible on the skin.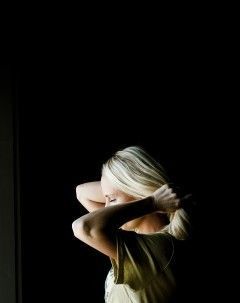 .
Who should decide for the procedure?
One can decide to undergo needle mesotherapy regardless of the age. The treatment is indicated when patients struggle with acne scars, postoperative scars, post-burn scars or post-traumatic scars. It can also shallow fine lines, smoothen the skin, rejuvenate hands, eliminate stretch marks or reduce hair loss.
.
What effects does the treatment bring?
Needle mesotherapy reduces various scars and stretch marks, softens swellings, stimulates skin regeneration processes and it also increases skin elasticity and hydration. In case of certain skin problems, a series of treatments will work best - their number and frequency can be determined during a medical consultation.
Needle mesotherapy is a great way to rejuvenate the skin and cope with falling hair
.
What are the contraindications?
Contraindications include active herpes, acne, cancer diseases as well as pregnancy and breastfeeding.
.
How to behave after the procedure?
Immediately after the treatment, patients should not apply make-up and should avoid irritating cosmetic preparations, massages as well as alcohol consumption. Within two days after the procedure, one should not use sauna, solarium and swimming pool. Patients should not sunbathe and should use cream with a high sunscreen intensity.
prices
* Regarding only Pro Skin Clinic in Lublin
Needle mesotherapy
| | |
| --- | --- |
| Stabilized Teosyal Redensity I hyaluronic acid | from 600 PLN |
| Hydrobalans - Restylane Skinboosters | from 700 PLN |
| Princess Rich | from 600 PLN |
| Neauvia Hydro Deluxe (1ml) | 500 PLN |
| Neauvia Hydro Deluxe (2,5ml) | 900 PLN |