PLATELET-RICH PLASMA
Moisturizing the skin, improving its density, tension, texture and colour as well as nourishing the scalp to cope with baldness and excessive hair loss - these are the effects that can be guaranteed by platelet-rich plasma (PRP) treatment. It is a special procedure designed for the biostimulation of the skin cells based on obtaining the platelet-rich plasma from the patient's blood and injecting it back into the skin. The plasma stimulates stem cells that begin to multiply. It also stimulates fibroblasts that produce new collagen and it activates microcirculation and stimulation of DNA synthesis. The treatment is completely safe - thanks to the fact that the platelet-rich plasma is extracted from the patient's blood, and so there is no risk of allergic reactions. Therefore, this treatment enjoys a truly great recognition among the most demanding patients who appreciate preparations of natural origin.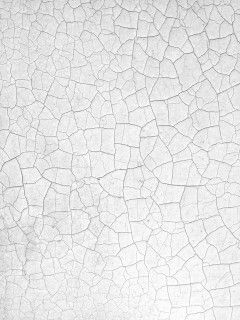 .
Who should decide for the procedure?
The treatment is most often recommended for mature patients who want to minimize the signs of aging, revitalize the face and neck, get rid of wrinkles, furrows and folds. At the same time, platelet-rich plasma is the perfect solution for all patients struggling with hair loss and men who want to stop baldness.
.
What effects does the treatment bring?
Thanks to the platelet-rich plasma, the skin regenerates and nourishes to regain its youthful appearance – the treatment improves its density, colour, texture and blood supply. The nourished scalp also guarantees that the hair will start to thicken. The processes within the skin begin to occur about 48 hours after the treatment, while the first effects appear after about 2 weeks. The best results are guaranteed by a series of three treatments.
This treatment enjoys a truly great recognition among the most demanding patients
.
What are the contraindications?
Contraindications include blood diseases, taking medicines that reduce blood clotting, cancer as well as pregnancy and breastfeeding.
.
How to behave after the procedure?
Immediately after the treatment, one should not apply make-up and should avoid irritating cosmetic preparations and massages. One should not also consume alcohol. Within 2 days after the procedure, patients should not use sauna, solarium and swimming pool; they should not also sunbathe and should use cream with higher sunscreen volume.
prices
* Regarding only Pro Skin Clinic in Lublin
Treatments with the use of platelet-rich plasma
| | |
| --- | --- |
| Platelet-rich plasma PRP | 1000 PLN |
| every other area | 300 PLN |
areas:
scalp
face
neck
neckline
back of the hand
Treatment of baldness
| | |
| --- | --- |
| Platelet-rich plasma PRP | 800 PLN |
| Dr Cyj | 800 PLN |