CORRECTION OF THE VALLEY OF TEARS
The skin around eyes is particularly delicate, and thus prone to aging. Each year the natural fat lining, which is located in the area of around the eye socket and cheeks, disappears. Therefore, the skin in these areas collapses. A hollow is created from the inner corner of the eye to the center line of the cheek - the so-called valley of tears, which actually gives the face a rather gloomy look. The correction is based on the injection of hyaluronic acid in the described area. The acid fills the resulting cavity and gives the face youthful freshness. The function of the filler is thus fulfilled by a natural component responsible for the binding of water molecules in the skin. This component is widely used in aesthetic medicine and it guarantees very natural effects as well as a minimal probability of any adverse effects.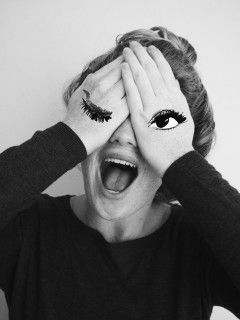 .
Who should decide for the procedure?
Usually the correction of the valley of tears is recommended for patients aged 40 or older. With each patient, however, the skin aging process runs individually and if the signs of aging appear earlier, the treatment can be recommended before the age of 40.
.
What effects does the treatment bring?
Thanks to the correction of the valley of tears, the hollows under the eyes and on the cheeks become shallower. At the same time, thanks to the hyaluronic acid wrinkles are eliminated, the skin is moisturized, smoother and more relaxed. First effects can be visible immediately after the procedure, with final results about 3-4 weeks after the injection. The results last for about 1,5 years.
The so-called valley of tears actually gives the face a rather gloomy look
.
What are the contraindications?
Among the contraindications for the treatment are hypersensitivity to hyaluronic acid, tendency to form hypertrophic scars, inflammation of the skin as well as pregnancy and breastfeeding.
.
How to behave after the procedure?
For a few days after the treatment it is worth lubricating the skin twice a day with a soothing lotion. Patients should also avoid using sauna, solarium, massages and sunbathing. It is recommendable to use cream with higher sunscreen volume.
prices
* Regarding only Pro Skin Clinic in Lublin
| | |
| --- | --- |
| correction of the valley of tears | 1300 PLN |